Learn more about Transgender Pride Flag, 10 facts about it: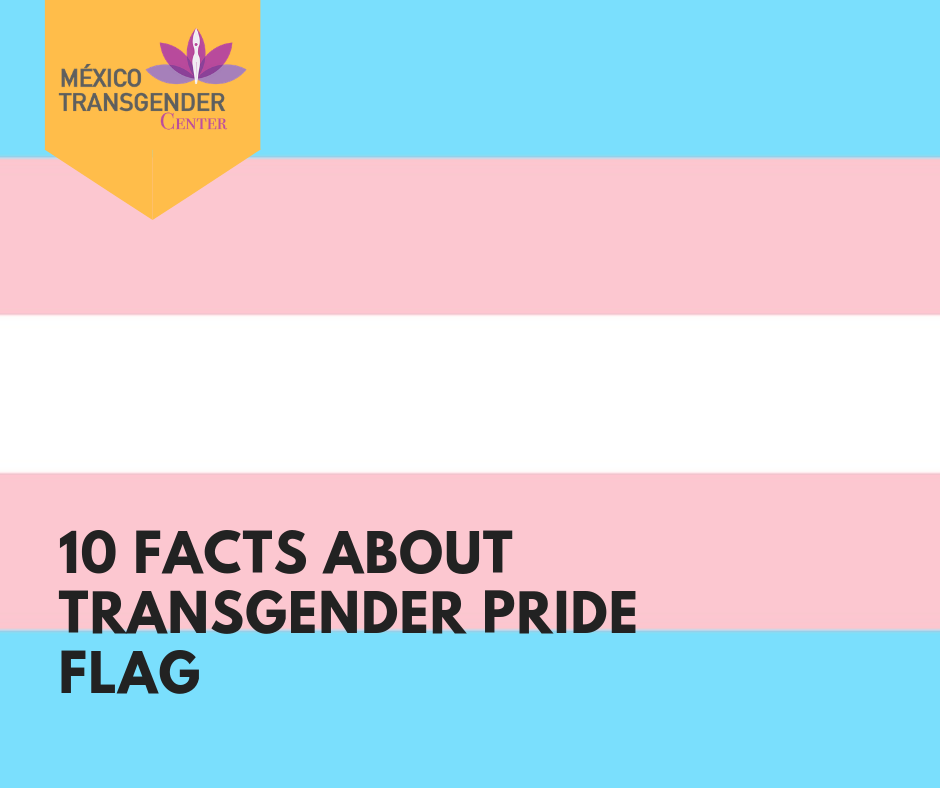 1.- Unlike the wider LGBT communities worldwide which have adopted the Rainbow flag, the various transgender individuals, organizations and communities around the world have not coalesced around one single flag design. The most prominent of these flag designs is known as the "Transgender Pride Flag" which is a symbol of transgender pride and diversity, and transgender rights.

2.- The Transgender Pride Flag was created by American trans woman Monica Helms in 1999, and was first shown at a pride parade in Phoenix, Arizona, United States in 2000.

3.- The flag represents the transgender community and consists of five horizontal stripes: two light blue, two pink, and one white in the center.

4.- Helms describes the meaning of the transgender pride flag as follows:
"The stripes at the top and bottom are light blue, the traditional color for baby boys. The stripes next to them are pink, the traditional color for baby girls. The stripe in the middle is white, for those who are transitioning or consider themselves having a neutral or undefined gender."

5.- In the United Kingdom, Brighton and Hove council flies this flag on the Transgender Day of Remembrance. Transport for London also flew the flag from London Underground's 55 Broadway Headquarters for the 2016 Transgender Awareness Week.

6.- It was flown from the large public flagpole in San Francisco's Castro District for the first time on 19 and 20 November 2012 in commemoration of the Transgender Day of Remembrance.

7.- The original transgender pride flag is in the Smithsonian National Museum of American History. It was donated by Monica Helms in 2014.

8.- Philadelphia became the first county government in the U.S. to raise the transgender pride flag in 2015. It was raised at City Hall in honor of Philadelphia's 14th Annual Trans Health Conference, and remained next to the US and City of Philadelphia flags for the entirety of the conference.

9.- In January 2019, Virginia congresswoman Jennifer Wexton hung the transgender pride flag outside her office in Washington, D.C. in a move to show support for the transgender community.

10.- In March 2019, dozens of Democratic and independent members of Congress flew trans flags outside their offices for Trans Visibility Week leading up to the International Transgender Day of Visibility.