Welcome to Mexico Transgender Center, the trusted transgender care provider in North America since 2010! You came to the right place.



Dr. Ivan Aguilar – Reconstructive Urologist / SRS Surgeon

SPECIAL OFFER: MTF SRS (Penile Inversion) ONLY $12,500 USD!
We are the last and only transgender care provider in North America offering truly outstanding results at truly remarkable affordable rates. An average cost of MTF SRS in the US is now over $30,000 USD. Book your surgery today to lock into this special low rate. Affordable rates are currently available for other surgery types as well and due to high demand, soon we may be raising our already affordable rates. Why wait and pay more? Inquire today and let's start planning your surgery together!

EXCITING NEWS: OUR BRAND NEW WEBSITE & EASY FINANCING OPTIONS FOR OUR US PATIENTS ARE COMING IN EARLY FALL 2021!

Fact: over 90% of our transgender patients come from the United States. Just like you, they seek quality at affordable prices. Going thru insurance in the US can literally take years and you may still end up paying thousands of dollars out of pocket. Needless to say, you may end up getting your surgery done by a local "in-network" surgeon without much experience in sex reassignment surgery. It goes without saying: a complex surgery such as SRS must be done right and by a specialist who performs dozens of these surgeries per month and has great reputation in gender reassignment field.

Introducing Dr. Ivan Aguilar, a true artisan when it comes to gender reassignment, who in 2014 underwent observership program with the world-famous transgender surgeon Dr. Marci Bowers, is very well regarded in his field and who has appeared on national television shows such as MOJOE. Dr. Aguilar is trained in Urology, Neurology, Pediatric and Reconstructive Urology and Genital Reassignment Surgery, Dr. Aguilar was the first urologist in Mexico who used BOTOX for prostate and bladder pathology, pelvic floor diseases and dysfunctions and also to treat incontinence, inventor of the treatment for premature ejaculation using Botulinum Toxin BOTOX.

Currently, we perform a wide range of transgender procedures at CHG Hospitales in Guadalajara (Jalisco), as well as Lityen Private Clinic in Tijuana (Baja California). Both facilities are fitted with modern medical equipment and highly-trained medical team dedicated to the patient's well being.

Dr. Ivan Aguilar, the CEO and founder of Mexico Transgender Center joined hands with Dr. Carlos Méndez, a renowned plastic surgeon in Mexico, and together they started offering domestic and international patients transgender and cosmetic procedures at very affordable prices.

Dr. Carlos Méndez, co-founder of México Transgender Center is a renowned Board certified plastic and aesthetic reconstructive surgeon, who is in charge of the ICU Burn unit in one of the most important hospitals in Mexico, Centro Medico nacional de Occidente, his reconstructive and aesthetic skills help us provide our patients with the best results in face and body feminization and/or masculinization surgery.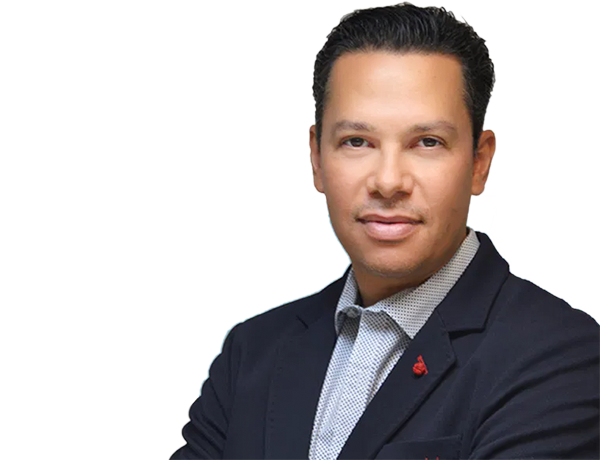 Dr. Carlos Méndez, MTC co-founder and a Board Certified Plastic Surgeon.

In March 2014, Dr. Aguilar went to California to meet with the world-famous transgender surgeon, Dr. Marci Bowers. He experienced an intensive surgical observership with Dr. Bowers, who has been named one of "America's Best Physicians" in 2002 and 2003, the only physician member of the Washington State midwifery Board. She is viewed as an innovator in gender confirmation/affirmation surgery, and is the first transgender woman to perform such surgeries.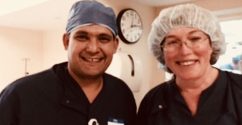 Mexico Transgender Center, is the only center in Mexico and Latin America, that provides the mixed skills of a reconstructive urologist/transgender surgery specialist along with help of plastic aesthetic reconstructive surgeon. As result, we are able to continuously achieve incredible results in transgender surgery, we are well known and respected in Mexico and far beyond. Over 90% of our patients come from the United States. Dr. Ivan Aguilar has appeared on popular TV shows like MOJOE, to speak about his techniques and amazing results.

PAYMENT METHOD
To book your surgery you will need to submit 20% advanced payment deposit. This deposit is used to book operating room, services of anesthesiologist, as well as overnight hospital stay.
NOTICE: 20% deposit is non-refundable. You can request to change your surgery date up to 21 days before the originally scheduled date. The rescheduling fee of $500 USD will apply.

ANNOUNCEMENT: In August 2021, we are launching a brand-new interactive website where our patients will be able to register as new patients, book surgery, create custom discounted surgery packages, manage and sign pre-surgery paperwork and much more!
We welcome you to beautiful Guadalajara, Mexico!
FACT: 90% of our patients come from the United States
WE ARE CLOSE TO USA – NO VISITOR VISA REQUIRED
CONTACT US TODAY AND LET US HELP YOU
IN YOUR MTF, FTM (OR NON-BINARY) TRANSITION!
Need More Information?